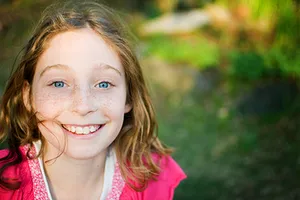 We are currently open to new patients! Please call our office to schedule your child's appointment.

Choosing the right pediatrician for your child is one of the most important decisions you will make. By selecting Glendale Pediatrics, you can feel confident and comfortable that you have made the right decision.
We are located in Glendale near the 134/2 interchange, near the emergency room at Adventist Health Glendale. Our office is on the entry floor of the Lee Hughes building, Suite 250. We have separate entrances for our well and sick patients. All ill patients will be asked to enter our back door and bypass the waiting room.
We have phone triage nurses available during office hours to help answer questions you may have about your child's care and to assist you in making appointments. After office hours, one of our physicians will return calls regarding urgent medical questions.
When you call to schedule your appointment, please let the staff know if you have additional medical concerns that you'd like to address. This allows us to ensure that you have enough time scheduled. We strive to spend adequate time to address your concerns and also try hard to stay on time as much as possible!
Vaccines
As pediatricians, we are firm believers that immunizations protect us from illnesses that are known to cause disability and death. We are happy to discuss any questions that you may have. If you're interested in reading more about vaccines, we recommend vaccine.chop.edu as an excellent starting place. Please note that we do require some vaccinations for our patients, notably DTap and MMR.
Billing
How does billing work? What is included in your Well Child Care appointment? Read this helpful description of some common billing questions.
Insurance and Billing
We take PPO insurance plans. Please check with your insurance company to make sure we are part of your plan. You may call our office first to speak with our staff and get our tax ID number.
Payment Options
We accept checks, cash and credit cards. We also accept payments on our portal for your convenience.
Hospital Affiliations
Adventist Health Glendale Medical Center
Huntington Memorial Hospital
Children's Hospital Los Angeles
We are also part of the Children's Hospital Los Angeles Health Network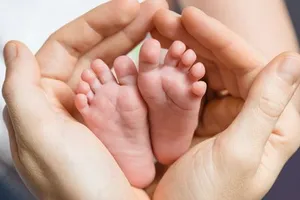 Do you schedule Meet and Greet sessions?
We have paused our Meet and Greet sessions since the COVID-19 pandemic.
What to bring to your first visit?
We work hard to ensure that your child receives prompt medical care in a comfortable, child-friendly office setting. To help expedite the first appointment, we ask that you please bring your child's immunization record and be prepared to complete paperwork regarding your family medical history, your child's medical history, and insurance information. Please also print and complete the registration packet found under the page titled "PATIENT FORMS".
Please note that a parent or legal guardian must accompany a child to their first visit at Glendale Pediatrics. After the initial visit, a parent, legal guardian or approved caregiver must always accompany any child less than 18 years of age to his or her appointment.
What to Expect
On the day of your child's first visit to our office, we recommend arriving a few minutes early. This allows extra time to complete registration forms and ensures you have plenty of time to get acquainted with our staff and office. We look forward to meeting you and joining with you to help your child maintain optimal health.
Parking
Parking is available at the Adventist Health Glendale hospital parking lots. The nearest one is the West Tower parking structure, adjacent to the Emergency Room. We are unable to validate parking.