Forms
Downloadable copies of all registration and authorization forms may be found here.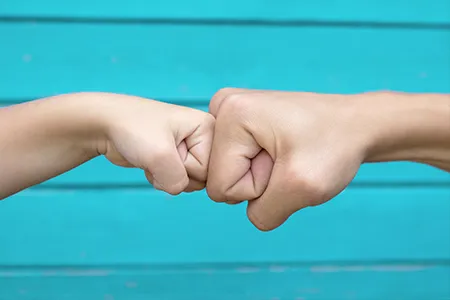 Medical Records
Are you looking to obtain a copy of your medical records? You may access your records through our Patient Portal. If you require access to your records in another form, please send us a portal message or call our office to start the process.
Please note our fees below:

Summary of Care (thumb drive) - Pick-up $75 / Mailed $80
Full Medical Records (thumb drive) - Pick-up $150 / Mailed $155
Average turnaround time is 14 business days. Rush may be requested for turnaround in 2-3 business days for an additional $30 fee.
We're here for you!
From routine checkups and immunizations to complex medical care, Glendale Pediatrics is equipped to help navigate all of your child's medical needs. We provide care for patients from birth through 22 years of age. Our greatest professional achievement is our patients' continued good health. We focus on educating patients and families about physical, emotional and mental well-being so that they can become strong advocates for their health.
Please note that a parent, legal guardian or approved caregiver must always accompany any child less than 18 years of age to his or her appointment.
Some examples of what we do:
Asthma
Allergies
Bronchiolitis
Burns
Conjunctivitis
Colds
Constipation
Cough
Croup
Ear Infections
Fever
Flu
Injuries
Jaundice
Lacerations (select doctors)
Pneumonia
Rashes
Sports Injuries
Strep Throat
Tonsillitis
Urinary Tract Infections
Warts/Cryotherapy
Circumcisions (select doctors)
Newborn Frenotomies (select doctors)
Well Child Care Exams
Developmental Screens
Immunizations and TB tests
School & Sports Physicals
Learning/developmental disabilities
ADHD screens and treatment
Autism screens
Chronic conditions
Referral to Specialists
Vision & Hearing Services
Dietary/Nutrition Guidance
Ear Piercings (for children 4 mo & older)
Well Child Care
We generally follow the American Academy of Pediatric guidelines for well child care scheduling. We recommend you schedule your appointments as early as possible.
newborns after hospital discharge
2 weeks old
2 months old
4 months old
6 months old
9 months old
12 months old
15 months old
18 months old
2 years old
2 and 1/2 years old
3 years old
once a year until 23 years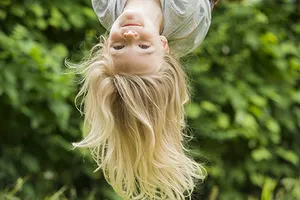 We will complete school and camp forms based on your child's current well exam (within the past year).
PPDs
We administer PPD tests (Tuberculosis Skin Tests). Please note that you must be able to bring your child back to our office 48-72 hours later to have the PPD read by one of our staff members.
Immunization Schedule
We believe immunizing your child is the most important step you can take to avoid preventable infectious diseases of childhood. We endorse the current schedule of vaccines recommended by the American Academy of Pediatrics, the American Committee on Immunization Practices, and the United States Centers for Disease Control. This schedule and answers to many commonly asked vaccine questions can be viewed at the following websites.
Although the schedule may vary depending on medical need, our routine schedule is as follows:
Birth - Hepatitis B #1
2 months - DTaP/IPV/Hib #1, Hep B #2, PCV13 #1, Rotavirus #1
4 months - DTaP/IPV/Hib #2, PCV13 #2 , Rotavirus #2
6 months - DTaP/IPV/Hib #3, Hep B #3, PCV13 #3, Rotavirus #3
At 12 months and after, the schedule may vary slightly:
12 months - MMR, Varicella, Hepatitis A #1
15 months - Hib #4 (or DTaP/IPV/Hib #4), PCV #4
18 months - Hep A #2, DTaP #4
4 years - MMR #2, DTaP/IPV, Varicella #2
5 years - Varicella #2 if not done at 4y
11 years - Tdap, Meningitis MCV4 #1
11 years or older - HPV #1-2 (or 3 doses if started after 15)
16 - 18 years - Meningitis MCV4 #2
pre-college - Meningitis serotype B #1-2
We strongly recommend influenza vaccine for all children 6 months and older. The first time your 9-year old or younger child receives the influenza vaccine, the vaccine is given twice, one month apart. We offer preservative-free, quadrivalent injectable flu vaccine and live, attenuated nasal flu vaccine, usually beginning in September. We also recommend the COVID vaccine.
Office Vaccine Policy
After considerable discussion amongst the physicians of Glendale Pediatrics, we have made the decision to require our eligible patients to receive two vaccinations: DTaP and MMR. We did not come to this decision lightly. While we have close bonds with our patients, we also have a responsibility to protect every single person who walks through our door from vaccine-preventable diseases. This especially includes those who cannot be vaccinated due to young age or complex medical conditions. These patients rely on us to provide the safest possible environment for their medical care, and we must do everything possible to ensure that standard.
We understand that this policy may generate questions. Our physicians are well-equipped to discuss any questions that you may have, so please feel free to ask them.
Well Visit Forms and Information
Below is a list of forms that we may request for you to fill out for your child's visit. You may also print these out and fill them out in advance of your regular office visit to decrease paperwork at your visit.
And here is a link to some of our handouts that you may download at your convenience: